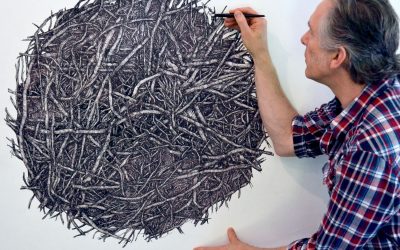 One evening in the fall of 1940, at the peak of the German blitzkrieg in Britain, Henry Moore took cover during an air raid in the Belsize Park underground station in London. There he encountered dozens of others who had also scurried belowground to seek shelter from...
read more
Start Connecting with Like Minded Artists
Art isn't easy. Going it alone doesn't make it any easier. Join a growing community of artists and get an insider's perspective on the professional art world today.