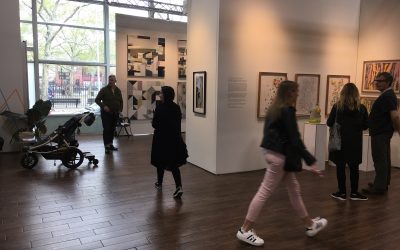 A Report from the Front Lines By Adria Arch A few weeks ago, for the first time, I exhibited my work at The Other Art Fair, a marathon exhibition that runs biannually in spring and fall in the creative heart of New York City at Greenpoint's Brooklyn Expo Center....
read more
Start Connecting with Like Minded Artists
Art isn't easy. Going it alone doesn't make it any easier. Join a growing community of artists and get an insider's perspective on the professional art world today.