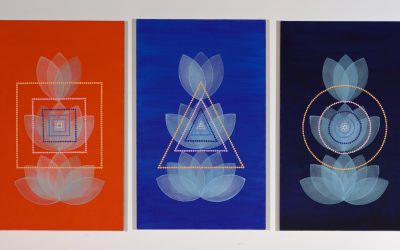 For many years now, Grace DeGennaro has been looking for ways to combine the sacred and the secular through "simple" geometry that turns out not to be quite that simple once you become seduced by the mesmerizing patterns and understated colors. "My work is the kind of...
read more
Start Connecting with Like Minded Artists
Art isn't easy. Going it alone doesn't make it any easier. Join a growing community of artists and get an insider's perspective on the professional art world today.
Sign me up!