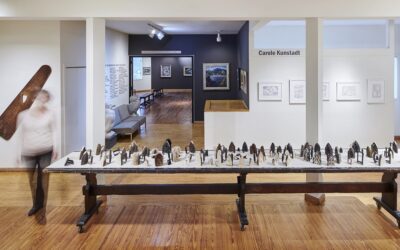 A strong interest in craftsmanship underlies Carole Kunstadt's quirky sculptures and two-dimensional works, and though her career has taken a few detours over the years, she has maintained a respect for materials and execution, even as she is tearing apart old books...
read more
Start Connecting with Like Minded Artists
Art isn't easy. Going it alone doesn't make it any easier. Join a growing community of artists and get an insider's perspective on the professional art world today.