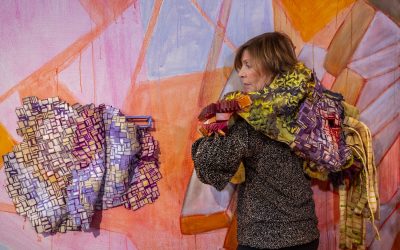 When Margery Amdur was invited this fall to build an installation in a gallery at Augsburg University in Minneapolis, MN, the Philadelphia-based artist envisioned an immersive environment that would draw on the many interests she's pursued over the years. Probably...
read more
Start Connecting with Like Minded Artists
Art isn't easy. Going it alone doesn't make it any easier. Join a growing community of artists and get an insider's perspective on the professional art world today.