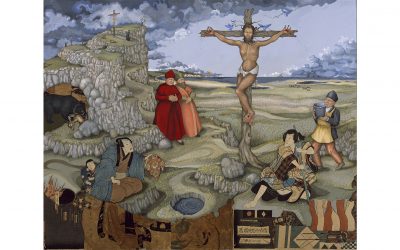 Julie Speed's paintings offer up a magical and mysterious cosmos that defies literal interpretation. A pair of sailors and a naked woman wrestle with a hammerhead shark trapped in a net. An exuberant baby leaps from his mother's lap as a tornado churns outside an open...
read more
Start Connecting with Like Minded Artists
Art isn't easy. Going it alone doesn't make it any easier. Join a growing community of artists and get an insider's perspective on the professional art world today.