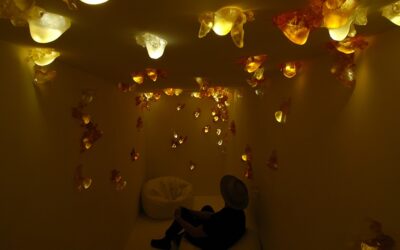 In the high desert of northern New Mexico, sculptor and photographer Paul O'Connor takes in his friend Debbie Long's immersive installation. "Trippy" barely begins to describe the experience. By Paul O'Connor Several months have passed since my visit to Debbie...
read more
Start Connecting with Like Minded Artists
Art isn't easy. Going it alone doesn't make it any easier. Join a growing community of artists and get an insider's perspective on the professional art world today.